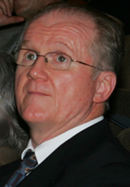 Don Sabo, Ph.D.
Senior Associate
Read Blog
Don Sabo, Ph.D. is the former Professor of Health Policy at D'Youville College, where he founded and directed the Center for Research on Physical Activity, Sport & Health and the former Research Director of the Women's Sports Foundation, where he developed and directed its Research & Policy Institute.  
He is an internationally recognized expert on gender relations in sport, gender equity in sports, as well as the social and health correlates of sports and physical activity.  He is particularly interested in how athletic opportunities interface with gender, race/ethnicity, and economic disparities.  He has directed and/or co-authored many nationwide research reports including Gender, Jocks, and Young Adult Alcohol Use in America (2009), Go Out and Play: Youth Sports in America (2008), Her Life Depends On It: Physical Activity and the Health and Well-Being of American Girls (2004), Health Risks and the Teen Athlete (2000), The Women's Sports Foundation Report: Sport and Teen Pregnancy (1998), The President's Council on Physical Fitness and Sports Report: Physical Activity & Sport in the Lives of Girls (1997),  The Women's Sports Foundation Gender Equity Report Card: A Survey of Athletic Opportunity in American Higher Education (1997), Race, Ethnicity, and Nation in Televised International Athletic Events (1995), Sports and Fitness in the Lives of American Working Women (1993), and The Women's Sports Foundation Report: Minorities in Sport (1989).  Dr. Sabo has also worked with other scholars to develop men's health studies, and his research work and public health advocacy in this area are ongoing.  
Dr. Sabo brings hands-on experience and expertise in evaluation research to SMR.  He has designed and conducted systematic evaluations of sports and physical activity programs in multiple settings; i.e., national (the Women's Sports Foundation's GoGirlGo program), citywide (the Boston Girls Sports and Physical Activity Project), and individual school districts.  He currently directs a funded research study of gender equity in U.S. interscholastic sports. 
In cooperation with the Women's Sports Foundation, Professor Sabo directed the development of its first national policy on sexual harassment in athletic settings. He has testified as an expert witness, including the landmark Cohen vs. Brown University case (1995).    
Dr. Sabo is the former president of the North American Society for the Sociology of Sport, and a frequently invited speaker and keynoter on campuses and for conferences.  Recently, he was an invited speaker at the 2009 NCAA Scholarly Colloquium, the AAHPERD Research Consortium Scholar Lecturer for 2009, and a keynoter at the 2009 Turnfest Congress in Frankfurt, Germany.  He is an eye-to-eye scholar and a public intellectual who is regularly quoted by national media.  He is a former NCAA Division I-A defensive football captain.  He has appeared on television shows such as Oprah and The Today Show, and CNN Headline News.