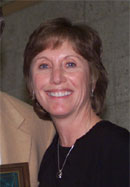 Connee Zotos, Ph.D.
Senior Associate
Read Blog
Dr. Zotos served for 14 years as the Director of Athletics at Drew University where she was responsible for the administration of 18 varsity sports programs. Most recently she served as the Associate Dean of Academic and Faculty Affairs and Clinical Associate Professor of Sports Management in the School of Professional Studies at New York University.  Prior to serving at Drew, Dr. Zotos spent two years as the Director of Athletics at William Smith College, 10 years as a faculty member at The University of Texas at Austin, four years as the Director of Women's Athletics at Philadelphia University and seven years as a college coach. 
Dr. Zotos' experience in sports goes beyond higher education.  From 1985-1989, she was employed by Austin Cablevision and Home Sports Entertainment as a Color Commentator for women's college basketball games.  She also owned and operated ALI Sports Clinics, a business that provided coaching clinics throughout the United States.
While at Drew, Dr. Zotos has been extremely active in the profession serving on the NCAA Division III Management Council, the Board of Directors of NACWAA, an Advisory Board of the Women's Sports Foundation, President of the College Athletic Administrators of New Jersey and several other national, regional and conference committees.  Demonstrating an on-going commitment to gender equity in sport, Dr. Zotos has chaired three Title IX committees, a Gender Equity Task Force, and has served on the Executive Committee of Project Fair Play.  She is a prolific writer and speaker in the areas of coaches' employment and compensation systems, creating tiered athletic program models, coach evaluation and Title IX.
Dr. Zotos has been recognized for her accomplishments by many organizations.  She is the recipient of NACWAA's National and District Division III Administrator of the Year awards, a New Jersey Honor Award for Outstanding Leadership in Sports, two Coaching Excellence awards, and is included in the Encyclopedia of Women in Sport in America.  In, 2004, she was inducted into the Glassboro State College – Rowan University Sports Hall of Fame.
Dr. Zotos holds a bachelor's degree in physical education from Glassboro State College, a master's degree in physical education with an emphasis in sports management from the University of Colorado, and a Ph.D. in educational administration from The University of Texas at Austin.